FIAP premiumcare KH PLUS serves for raising the carbonate hardness. The right carbonate hardness (6° to 8° d. H.) is important for the growth of the pond plants and as a result you will have an improved oxygen production in the pond. An advantage for your pond inhabitants.
Quick raising of the carbonat hardness
Prevent acetifying of pond water
Ideal for growing of water plants
Optimal kH-value of 6° up to 8° d. H.
Dosage 40 ml for 100 liters of pond water with around 1°d. H.
Dane techniczne:


| | | |
| --- | --- | --- |
| Pojemność: | 1000 | ml |
| Pojemność oczka: | 2500 | l |
price: 112,00 zł 85.00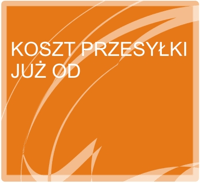 10,50 zł